Indonesia Chapter - Members and News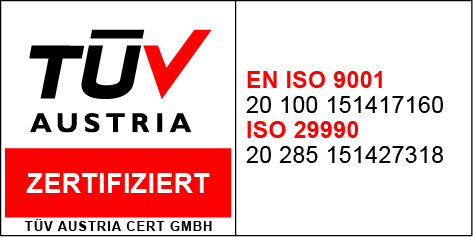 * AAPM Board of Standards is a TUV Accredited Body which is ISO 29990 & 9001 Certified
Chapter President - Dr. Ir. Fauzi Hasan MM, MBA, CISA, CISM, CISSP, CGEIT, CRICS, SSCP, ITIL, PMP, MDCP, CDCE, CSQE, BCMP, Prince2, APICS, IPCMI, CEH, CISCP. - Hon. Global Advisory Board.
Programs in Alliance and Accredited with the BNSP Credentialing Agency.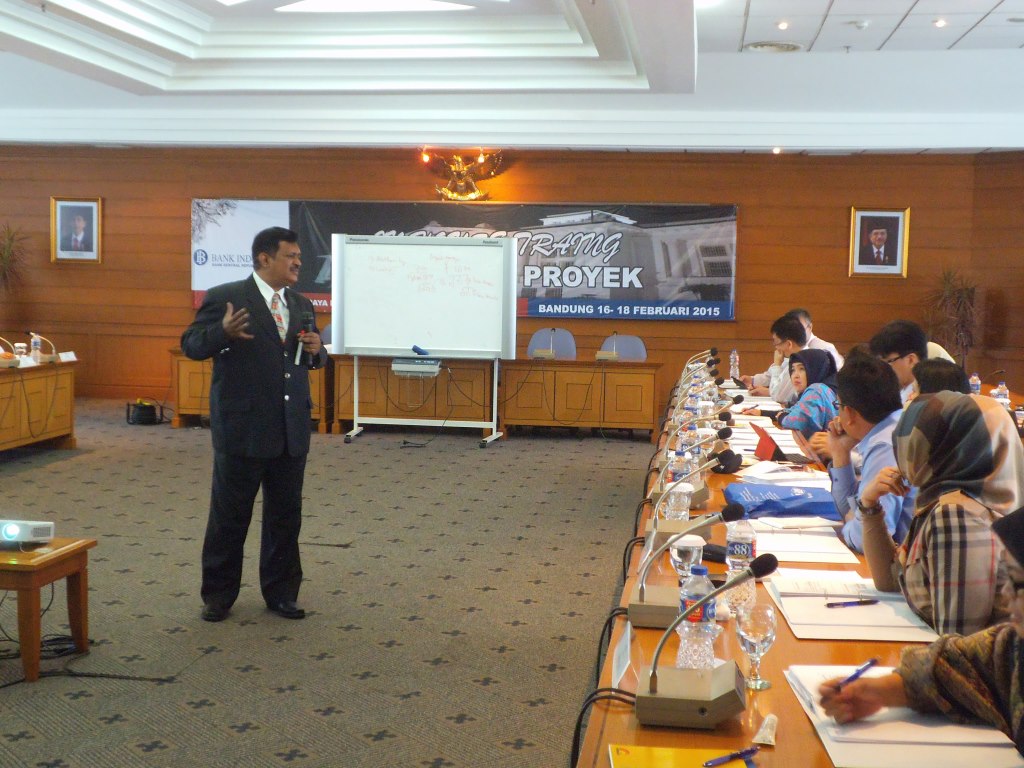 PT. SOLUSI BISNIS DAN KONSULTANSI INDONESIA as the Accredited and Authorized Partner of AAPM and AAFM.
Location:
Komplek IPB
Loji- Sindang Barang
Bogor-West Java.
Indonesia.

Phone:

(0251) 8310930



Certifications Available: CLICK Here -
GAFM and AAPM are Approved by the BNSP Indonesia Governmental Credentialing Authority.
New Fellows and Certified Members for AAPM Indonesia
1 Susi Oktriyani Master Project Manager
2 Yono Maulana Master Project Manager
3 Dotty Wimpertiwi Master Project Manager
4 Ifwandi Master Project Manager
5 Erick Hariyona Master Project Manager
6 Susiana Dewi Ratih Master Project Manager
7 Mansur Master Project Manager
8 Irwan Abdullah Master Project Manager
9 Fauzi Hasan Master Project Manager
10 Nico Rudolf Master Project Manager
11 Iwan Kurniawan Master Project Manager
12 Arya Adhi Nugraha Master Project Manager
13 Suhaerudin Master Project Manager
14 Imam Indra Gunawan Master Project Manager
15 Doni Purnomo Master Project Manager
16 Suyogo Parbowo Master Project Manager
17 Untung Suradiono Master Project Manager
18 Arief Mustaqim Master Project Manager
19 Try Edy Asmara Master Project Manager
20 Muhammad Ferhat Master Project Manager
21 I Wayan Gede Putrayasa Master Project Manager
22 Ali Imran Master Project Manager
23 Yunan Fatoni Master Project Manager
24 Tri Haryanto Master Project Manager
25 Nopriadi Master Project Manager
26 Eko Syamsuddin Hasrito Master Project Manager
27 Hari Murti Wirawan Master Project Manager
28 Eka Yudhistira Murliawan Master Project Manager
29 Arief Prabawa Putra Master Project Manager
30 Noval Tajudin Acredited Supply Chain Analyst
31 Chamad Rochmana Acredited Supply Chain Analyst
32 Andi Hernandi Acredited Supply Chain Analyst
33 Firdaus Karim Acredited Supply Chain Analyst
34 Parasmatua Siregar Acredited Supply Chain Analyst
35 R. Teguh Sulistyohadi Acredited Supply Chain Analyst
36 Tri Ratmojo Acredited Supply Chain Analyst
37 Sri Mahendradata Acredited Supply Chain Analyst
38 R. Febriansyah. TR Acredited Supply Chain Analyst
39 Widoyo Yakti Acredited Supply Chain Analyst
40 M.Novemidiansyah Acredited Supply Chain Analyst
41 Posma Silitonga Master Project Manager
42 M. Eryan Master Project Manager
43 HB. Susilotomo Master Project Manager
44 Chamad Rochmana Master Project Manager
45 M. Emil Salim Master Project Manager
46 Sopwan Haris Master Project Manager
47 Yayan Sofyan Master Project Manager
48 Ananto Harimawan Master Project Manager
49 Jati Pratomo Master Project Manager
50 Hotman F. Sitanggang Master Project Manager
51 Ongko Wiyono Master Project Manager
52 Haryono Master Project Manager
53 Atok Kuntarto Master Project Manager
54 Sony Feriawan Master Project Manager
55 Ilham Nugroho Master Project Manager
56 Efvy Zamidra Zam Master Project Manager
57 Widoyo Yakti Master Project Manager
58 Benny Nugroho Budi Priyanto Master Project Manager
59 Made Sukendria Master Project Manager
60 FX. Budi Widyatmoko Master Project Manager
61 Effek Alamsyah Master Project Manager
62 Tresia Mahaputeri Nusantari Master Project Manager
63 Estiningtyas Nugraheni Master Project Manager
64 Lawrens Certified Hospitality Manager
65 Nandan Limakrisna Certified Marketing Analyst
66 Hary Budiarto Certified International Information SystemAuditor
67 Iman Budiyanto Certified Marketing Analyst
68 Suseno Arianto Certified Marketing Analyst
69 Yusup Suhara Certified Marketing Analyst
70 Wirawan Leksono Acredited Supply Chain Analyst
71 Rikrik Supriyadi Acredited Supply Chain Analyst
72 Adian Gogo Hutagalung Acredited Supply Chain Analyst
73 Roy Urich Kusumawardana Acredited Supply Chain Analyst
74 Agus Dermawan Acredited Supply Chain Analyst
75 Rafida Wardana Acredited Supply Chain Analyst
76 Ade Nizar AM Acredited Supply Chain Analyst
77 Arifin Acredited Supply Chain Analyst
78 Choirul Basuni Acredited Supply Chain Analyst
79 Suryono Acredited Supply Chain Analyst
80 Elias A. Ginting Acredited Supply Chain Analyst
81 Abdul Rahman HS Acredited Supply Chain Analyst
82 Noval Tajudin Certified Marketing Analyst
83 Dudung Duhara Master Project Manager
84 M Sigit Lestanto Master Project Manager
85 Abdul Ghofur Master Project Manager
86 Grandys Frieska Prassida Certified International Information SystemAuditor
87 Amna Shifia Nisafani Certified International Information SystemAuditor
88 Alfajri Ismail Master Project Manager
89 Pradnya Paramita Master Project Manager
90 Nina Kirana laksmi Certified International Project Manager
91 Maritza Al Iradah Certified International Project Manager
92 Dedy Kurniawan Certified International Project Manager
93 Elisa Kusrini Certified International Project Manager
94 Toriq Arif Ghuzdewan Certified International Project Manager
95 Wahyu Bintoro Certified International Project Manager
96 Widarto Sutrisno Certified International Project Manager
97 Stevanus Herry Certified International Project Manager
98 Dian Erythrica Yullyanti Master Project Manager
99 Azil Awaludin Master Project Manager
100 Narwoko Master Project Manager
101 Arif Sumarlin Sasmita Master Project Manager
102 Wahyu Hidayat Sulistyawan Master Project Manager
103 Surya Widyanto Certified Professional in Business Continuity Plan
104 Noval Tajudin Certified Management Accountant
105 Wisnuaji Chartered and Certified Human Resource Analyst
106 Narendra Prabhawa Mukti Supangat Chartered and Certified Human Resource Analyst
107 Fitri Ayunda Permatasari Chartered and Certified Human Resource Analyst
108 Ardi Yudistira Chartered and Certified Human Resource Analyst
109 Chandra Ayu Dewi Chartered and Certified Human Resource Analyst
110 Tekad Wahyono Chartered and Certified Human Resource Analyst
111 Basyori Buyung Chartered and Certified Human Resource Analyst
112 MC Maryati Chartered and Certified Human Resource Analyst
113 Lucky B Pangau Chartered and Certified Human Resource Analyst
114 Dony Rivai Master Project Manager
115 Ratna Widiastuti Certified Marketing Analyst
116 Romy Di Putra Certified Marketing Analyst
117 Dewi Setiaty Karya Certified Marketing Analyst
118 Novellindo Pahlevi Master Project Manager
119 Sunarto Master Project Manager
120 Yiyin Irfan Fahmi Master Project Manager
121 Teguh Tri Warso Master Project Manager
122 Anang Barnea Arrayyansyah Master Project Manager
123 Hikmatul Hayat Master Project Manager
124 Alfin Bahtiar Master Project Manager
125 Wifiksana Suhendra Master Project Manager
126 Heri Setiwanto Master Project Manager
127 John Veri Master Project Manager
128 Sarjon Defit Master Project Manager
129 Zulfikri Latief Master Project Manager
130 Dedi Riswandi Master Project Manager
131 Sindu Irawan Master Project Manager
132 M. Sofyan Nurdin Master Project Manager
133 Syahriza Prinka Master Project Manager
134 Suhardi Master Project Manager
135 Oki Nandoko Rakhim Master Project Manager
136 Nendang Retno Djuwita Master Project Manager
137 Pambudi Wahyu Basuki Master Project Manager
138 Agus Hamzah Master Project Manager
139 Dimas Anugrah Prakoso Master Project Manager
140 Rizky Maulana Arief Master Project Manager
141 Toefany Prakarsa Parmulyawan Master Project Manager
142 Rakhmat Aji Jauhari Master Project Manager
143 Eriyawan Master Project Manager
144 Adi Mulyanto Master Project Manager
145 Yudistira Dwi Wardhana Asnar Master Project Manager
146 Indra Lingga Setia Putra Master Project Manager
147 Bahrullah Akbar Master Project Manager
148 Diana Susianti Moro Master Project Manager
149 Maruli Tua Tampubolon Master Project Manager
150 Mahendra Ramadhan Sonday Master Project Manager
151 Rio Harcan Master Project Manager
152 R. Mohammad Arie Ariandhana Master Project Manager
153 Susi Oktriyani Master Project Manager
154 Yono Maulana Master Project Manager
155 Dotty Wimpertiwi Master Project Manager
156 Abdul Firman Radjak Master Project Manager
157 Moh. Ardie Latief Master Project Manager
158 Pinuji Prasetyaningtyas Master Project Manager
159 Jumiati Master Project Manager
160 Agus Arif Algahara Master Project Manager
161 Hendra Mayasdi Master Project Manager
162 Hening Handayani Master Project Manager
163 Pradnya Paramita Master Project Manager
164 Andi Ira Damayanti Master Project Manager
165 Muhudin Abukar Mursal Master Project Manager
166 Abdul Hakim Awke Tarabi Master Project Manager
167 Ahmed Mohamed Hussein Master Project Manager
168 Mohamed Abdurahman Hussein Master Project Manager
169 Semly Saalino Master Project Manager
170 Setyo Nugroho Master Project Manager
171 Muhamad Isnaini Saputro Master Project Manager
172 Defry Reksavagita Master Project Manager
173 Syarmad Haning Master Project Manager
174 August Hoth Mercyon Purba Master Project Manager
175 Muhammad Rizal Master Project Manager
176 I Dewa Made Agus Pramana Master Project Manager
177 Admiral Dasrin Master Project Manager
178 Retno Kurniawati Master Project Manager
179 Krshna Sulanjana Master Project Manager
180 Siti Choiriana Master Project Manager
181 Emanuel Febry Djatmiko Adji Master Project Manager
182 Eka Yuli N Master Project Manager
183 Yunias Adhe Putri Master Project Manager
184 Rakhman Nur Master Project Manager
185 Zatiyas Master Project Manager
186 Sudirman Master Project Manager
187 Ariyanto Agus Setyawan Master Project Manager
188 Wegig Benggala Master Project Manager
189 Acep Supriyadi Master Project Manager
190 Agus Achdiyatna Master Project Manager
191 Sopiansyah Master Project Manager
192 Anang Barnea Arrayyansyah Master Project Manager
193 Dani Pradana Master Project Manager
194 Muh. Roni Indarto Certified Financial Risk Manager
195 FX. Sugiyanto Certified Financial Risk Manager
196 Mutamimah Certified Financial Risk Manager
197 Budi Limansubroto Master Project Manager (MPM)
198 Michael Utomo Master Project Manager (MPM) 199 R. Sahedhy Noor Certified Human Resource Analyst (CHRA)
200 Kunto Wibisono Certified Human Resource Analyst (CHRA)
201 Nur Wening Certified Human Resource Analyst (CHRA)
202 Meswantri Master Project Manager (MPM)
203 Among Waluyo Certified International Project Manager (CIPM)
204 Hannibal Nasserie Certified International Project Manager (CIPM)
205 Among Waluyo Certified Human Resource Analyst (CHRA)
206 Meswantri Certified Human Resource Analyst (CHRA)
207 Hannibal Nasserie Master Quality Manager (MQM)
208 Dudung Duhara Master Quality Manager (MQM)
209 Dedi Riswandi Certified Marketing Analyst (CMA)
210 Sandy Martsanto Master Project Manager (MPM)
211 M. Sofyan Nurdin Certified Marketing Analyst (CMA)
212 Andy Wisnugroho Master Project Manager (MPM)
213 Trisdarisa Dwi Novianto Soedarto Master Quality Manager (MQM)
214 Eko Budiyanto Master Project Manager (MPM)
215 Chandra Basuki Master Project Manager (MPM)
216 Erlin Listiyaningsih Master Project Manager (MPM)
217 Deddy Tedjasukmana Master Project Manager (MPM)
218 Imelda Rachmawati Master Project Manager (MPM)
219 Rahmad Ramadhan Master Project Manager (MPM)
220 Yenny Very Handayani Management Consultant Professional (MCP)
221 Hendra Setiawan Master project Manager (MPM)
222 Dwi Prijono Soesanto Master project Manager (MPM
223 Noval Tajudin Management Consultant Professional (MCP)
224 Rio Seto Wardhana Master Project Manager (MPM)
225 R. Febriansyah T. Rodjak Master Project Manager (MPM)
225 Bambang Tri Cahyono (Certified Marketing Analyst) CMA
227 Besar Agung Martono Master Project Manager (MPM)
228 Albert Hasudungan Sitorus Master Project Manager (MPM)
229 Fakih Usman Master Project Manager (MPM)
230 Djoko Sri Prihanto Certified International Project Manager (CIPM)
231 Surachman Master Quality Manager (MQM)
232 Tiara Asmara Dewi Management Consultant Professional (MCP)
233 Meswantri Management Consultant Professional (MCP)
234 Franky Sya'bandriawan Master Project Manager (MPM)
235 Adriza Certified Marketing Analyst (CMA)
236 Adriza Master Project Manager (MPM)
237 Hapzi Ali Certified Marketing Analyst (CMA)
238 Effek Alamsyah Master Consultant Professional (MCP)
239 R. Andy Herdanarto Certified Asset Management Professional (CAMP)
240 Herman Chartered and Certified Human Resources Analyst
241 Hendra Mahendrata Master Project Manager (MPM)
242 Mohamad Zuber Master Project Manager (MPM)
243 Yohan Effenddy Sunyoto Master Project Manager (MPM)
244 Imelda Chartered Health Care Consultant
245 Herwanto Master Project Manager (MPM)
246 Aris Susanto Master Project Manager (MPM)
247 Sri Rezeki Mangement Consultant Professional (MCP)
248 Lili Suryati Accredited Management Accountant (AMA)
249 Guntur Besar Certified International Project Manager (CIPM)
250 Liliana Puspa Sari Chartered Health Care Consultant
251 Robert lumban Haryono Simaremare Master Quality Manager (MQM)
252 Hendra Mahendrata Certified Project Risk Manager (CPRM)
253 Muhammad Fauzi Certified Planning Engineer (CPE)
254 Mikra Mawardana Master Project Manager (MPM)
255 R. Andy Herdanarto Master Project Manager (MPM)
256 Agus Mansur Master Project Manager (MPM)
257 Muhammad Ragil Suryoputro Master Project Manager (MPM)
258 Harwati Master Project Manager (MPM)
259 Imam Djati Widodo Master Project Manager (MPM)
260 Yuli Agusti Rochman Master Project Manager (MPM)
261 Muhammad Fauzi Certified International Project Manager (CIPM)
262 Robert Lumban Haryono Simaremare Certified International Project Manager (CIPM)
263 Bayu Prawira Hie Chartered Human Resource Analyst (CHRA)
264 Mimi Marlina Certified Marketing Analyst (CMA)
265 Andriasan Sudarso Certified Marketing Analyst (CMA)
266 Lili Suryati Certified International Tax Analyst (CITA)
267 Sugeng Prayitno Master Project Manager (MPM)
268 Harris Gunawan Master Project Manager (MPM)
269 Purwanto Andi Meyanto Master Project Manager (MPM)
270 Imam Agung Prasetyo Master Project Manager (MPM)
271 Nur Ahmad Sjaefuloh Master Project Manager (MPM)
272 Hendra Pujiarto Master Project Manager (MPM)
273 Rudi Kurniawan Master Project Manager (MPM)
274 Dwi Supriandi Master Project Manager (MPM)
275 Rakhman Yossi Herfanda Master Project Manager (MPM)
276 Bambang Setyajidi Certified Marketing Analyst (CMA)
277 Farid Mardin Certified Asset Management Professional (CAMP)
278 Andi Lukman Hakim Master Project Manager (MPM)
279 Ahmad Amin Master Data Center Manager & Professional (MDCP)
280 Gilang Sanggraha Master Data Center Manager & Professional (MDCP)
281 Dedi Budiman Certified Marketing Analyst (CMA) 282 Gema Merdeka Goeyardi Chartered Wealth Manager(CWM)
283 Yoga Goeyardi Chartered Wealth Manager(CWM)
284 Yorita Goeyardi Chartered Wealth Manager(CWM)
285 Anthonius Sedyason Chartered Wealth Manager(CWM)
286 Natanael Tulus Parhorasan Chartered Wealth Manager(CWM)
287 Akhmad Bakhtiar Master Project Manager (MPM)
288 Nugroho Adi Master Project Manager (MPM)
289 Rohmat Abadi Master Project Manager (MPM)
290 Muhamad Hary Prabowo Master Project Manager (MPM)
291 Sandi Krisna Wiliandi Master Project Manager (MPM)
292 Monica Anggraeni Certified Human Resource Analyst (CHRA)
293 Lisman Miranda Certified Human Resource Analyst (CHRA)
294 Andi Deby Grecia Certified Human Resource Analyst (CHRA)
295 Evy Susanti Master Project Manager (MPM) Chartered Wealth Manager (CWM)
296 Hary Febriansyah Chartered and Certified Human Resource Analyst (CHRA)
297 Wiria Amarini Chartered and Certified Human Resource Analyst (CHRA)
298 Danang Mulyadipa Suratno Certified International Project Manager (CIPM)
299 Endang Kurniawan Certified International Project Manager (CIPM)
300 Mohammad Faruq Afif Certified International Project Manager (CIPM)
301 Digdoyo Oktapriandi Certified International Project Manager (CIPM)
302 Fauziah Amalia Devi Certified International Project Manager (CIPM)
303 Rahmad Hidayat Certified International Project Manager (CIPM)
304 Affan Rifa'I Master Project Manager (MPM)
305 Atik Febriani Master Project Manager (MPM) 306 Edi Iskandar Certified International Information System Auditor (CIISA) 307 Elvie Maria Chartered and Certified Human Resource Analyst (CHRA)
308 Hendri Sembiring Chartered and Certified Human Resource Analyst (CHRA)
309 Maretta Ginting Chartered and Certified Human Resource Analyst (CHRA)
310 Kiki Farida Ferine Chartered and Certified Human Resource Analyst (CHRA)
311 Lusiah Certified Marketing Analyst (CMA)
312 Djoni Wongso Certified International Tax Analyst (CITA)
313 Tintin Maria Certified International Tax Analyst (CITA)
314 Petrus Gani Accredited Management Accountant (AMA)
315 Agung Ramadhansyah Master Project Manager (MPM)

316 Muhamad Akhyar Mahyudin Master Project Manager (MPM)
317 Kresensia Prihastuti Master Data Center Manager & Professional (MDCP)
318 Dhanu Hadi Sanjaya Master Data Center Manager & Professional (MDCP)
319 Dian Endianingsih Master Project Manager (MPM)
320 Edi Iskandar Certified International Project Manager (CIPM)
321 B. Andreas Mada WK Chartered Wealth Manager (CWM)
322 Endi Roswendi Certified Financial Risk Manager (CFRM)
323 Suksmo Satriyo Pangarso Master Project Manager (MPM)
324 B. Andreas Mada WK Master Project Manager (MPM)
325 Ilhamd Fabillo Accreditted Supply Chain Analyst
326 Badar Murifal Certied Financial Risk Manager (CFRM)
327 Nelwan Zulkarnaeni Accredited Supply Chain Analyst (ASCA)
328 Ida Hindarsah Magister Finance Professional (MFP)
329 Marwan Tangahu Certified International Project Manager ( CIPM)
330 Aswan Munang Certified International Project Manager ( CIPM)
331 Ridho Bastian Certified International Project Manager ( CIPM)
332 Vembri Noor Helia Certified International Project Manager ( CIPM)
333 Suci Miranda Certified International Project Manager ( CIPM)
334 Novenda Kartika Putrianto Certified International Project Manager ( CIPM)
335 Qurtubi Certified International Project Manager ( CIPM)
336 Fety Ilma Rahmillah Certified International Project Manager ( CIPM)
337 Ahmad Zakiyuddin Certified International Project Manager ( CIPM)
338 Bambang Setyajidi Certified International Project Manager ( CIPM)
339 Yanuardi Sutantio Master Project Manager (MPM
340 Dwi Nugroho Adi Master Project Manager (MPM
341 Yosaphat Pandu Suryoputranto Master Quality Manager (MQM)
342 Roni Hartawan Ariyanto Master Quality Manager (MQM)
343 Yosaphat Pandu Suryoputranto Certified Facility Manager (CFM)
344 Roni Hartawan Ariyanto Master Project Manager (MPM)
345 Dinda Andrayana Certified Information Technologi Service Management Professional (CITMP)
346 Hairudin DJ Certified Information Technologi Service Management Professional (CITMP)
347 Hairudin DJ Master Project Manager (MPM
348 Dinda Andrayana Certified International Information System Auditor (CIISA)
349 Eko Supriyanto Master Data Center Manager & Professional (MDCP)
350 Jumfadhli Master Data Center Manager & Professional (MDCP)
351 Eko Supriyatno Master Data Center Manager & Professional (MDCP)
352 Leli Halili Master Data Center Manager & Professional (MDCP) 353 Hery Certified Financial Risk Manager (CFRM)-AAFM
354 Aulia Akbar Ramadhan Certified Business Analytic Professional (CBAP)-AAPM
355 Pangeran Hery Fransiskus Marpaung Certified International Project Manager (CIPM)
356 George Ibrahim Certified Marketing Analyst (CMA)-AAPM
357 Rafika Novantara Certified Marketing Analyst (CMA)-AAPM
358 Muhamad Resa Certified Marketing Analyst (CMA)-AAPM
359 Ade Kurnia Ayu Muhadir Certified Marketing Analyst (CMA)-AAPM
360 Wenny Ruth Yosephin Manurung Certified Marketing Analyst (CMA)-AAPM
361 R. Wisnu Prio Pamungkas Master Project Manager (MPM)-AAPM
362 Ross Giuffrida Master Project Manager (MPM)-AAPM
363 Aliza Ardana Certified International Project Manager (CIPM)-AAPM
364 Abdullah 'Azzam Certified International Project Manager (CIPM)-AAPM
365 Muchammad Sugarindra Certified International Project Manager (CIPM)-AAPM
366 Dian Janari Certified International Project Manager (CIPM)-AAPM
367 Jaja Suteja Designated Business Analys (DBA)-AAFM
368 Syamsu Alam Certified International Project Manager (CIPM)-AAPM
369 Musran Munizu Certified International Project Manager (CIPM)-AAPM
370 Abdul Rahman Kadir Certified International Project Manager (CIPM)-AAPM
371 Tendy Wato Certified International Information System Auditor (CIISA)-AAPM
372 Tommy Tan Certified International Information System Auditor (CIISA)-AAPM
373 Hery Certified International Information System Auditor (CIISA)-AAPM
374 Agus Mansur Certified Human Resource Analyst (CHRA)-AAPM
375 Nashrullah Setiawan Certified Human Resource Analyst (CHRA)-AAPM
376 Qurtubi Certified Human Resource Analyst (CHRA)-AAPM
377 Tendy Wato Certified Management Accountant (CMA)-AAFM
378 Tommy Tan Certified Management Accountant (CMA)-AAFM
379 July Certified Management Accountant (CMA)-AAFM
380 July Certified International Information System Auditor (CIISA)-AAPM 381 Reni Rianti Certified Business Analytic Professional (CBAP)-AAPM
382 Muhammad Zulkifli Certified Business Analytic Professional (CBAP)-AAPM
384 Dodik Ichrom Roesanto Certified Business Analytic Professional (CBAP)-AAPM
385 Agus Supriatna Certified Business Analytic Professional (CBAP)-AAPM
386 Jenny Oetomo Certified Business Analytic Professional (CBAP)-AAPM
387 Tiberius Leo Agung Certified Business Analytic Professional (CBAP)-AAPM
388 Muhammad Rismanda Certified Business Analytic Professional (CBAP)-AAPM
389 Asep Gunawan Certified Business Analytic Professional (CBAP)-AAPM
390 Abdul Bari Rahmat Certified Business Analytic Professional (CBAP)-AAPM
391 Dina Kusuma Wahyuni Certified Business Analytic Professional (CBAP)-AAPM
392 Hery Certified Finacial Risk Manager (CFRM)-AAFM 393 T. Subarsyah Sumadikara Certified International Law Analyst-CILA
394 Doddy Hertanto Ceritified Business Analytic Professional (CBAP)-AAPM
395 Muhammad Masyhudi Ceritified Business Analytic Professional( CBAP)-AAPM
396 Rizki Satya Utami Ceritified Business Analytic Professional (CBAP)-AAPM
397 Agus Soleh Ceritified Business Analytic Professional (CBAP)-AAPM
398 Wim Mudjiono Ceritified Business Analytic Professional (CBAP)-AAPM
399 Lasmisanti Ceritified Business Analytic Professional (CBAP)-AAPM
400 Faizal Aidul Fitri Ceritified Business Analyticd Professional (CBAP)-AAPM
401 Heru Wijaya Ceritified Business Analytic Professional (CBAP)-AAPM
402 Ciput Gatot Agus Saksomo Ceritified Business Analytic Professional (CBAP)-AAPM
403 Davy Eldy Ceritified Business Analytic Professional (CBAP)-AAPM
404 Syarmad Haning Ceritified Business Analytic Professional (CBAP)-AAPM
405 Deden Ramdan Designated Business Analyst (DBA)-AAPM
406 Ratno Purnomo Certified Human Resources Analyst (CHRA)-AAPM
407 M. Ayodya Satrya Certified Business Analytic Professional-(CBAP)-AAPM
408 Ruli Satya Dharma Certified Business Analytic Professional-(CBAP)-AAPM
409 Harry Susatyo Certified Business Analytic Professional-(CBAP)-AAPM
410 Eko Agus Brahmantyo Certified Business Analytic Professional-(CBAP)-AAPM
411 Apri Fajar Kurniawan Certified Business Analytic Professional-(CBAP)-AAPM
412 Deda Budianto Certified Business Analytic Professional-(CBAP)-AAPM
413 Rusmita Lelyanawati Certified Business Analytic Professional-(CBAP)-AAPM
414 Niken Pratiwi Certified Business Analytic Professional-(CBAP)-AAPM
415 Raden Ary Relyman Certified Business Analytic Professional-(CBAP)-AAPM
416 Dini Nuzulia Rahmah Certified Business Analytic Professional-(CBAP)-AAPM
417 Eni Riawati Sebayang Certified Business Analytic Professional-(CBAP)-AAPM
418 Dora Primura Certified Marketing Analyst (CMA)-AAPM
419 Utami Surya Putri Certified Marketing Analyst (CMA)-AAPM
420 Detriana Margita Sari Certified Marketing Analyst (CMA)-AAPM
421 Risant Rizqi Dzulauzan Certified Marketing Analyst (CMA)-AAPM
422 Ilham Muhammad Certified Marketing Analyst (CMA)-AAPM
423 Zein Nofiandi Certified Marketing Analyst (CMA)-AAPM
424 Indra Pramono Master Data Center Manager & Professional (MDCP)-AAPM
425 Muhammad Qurthuby Certified International Project Manager (CIPM)-AAPM
426 Angga Haripurna Certified International Project Manager (CIPM)-AAPM
427 Adi Patriyadi Master Data Center Manager & Professional (MDCP)-AAPM
428 Supono Daruyuwono Mater Project Manager (MPM)-AAPM
429 Arief Marzuki Certfied Planning Engineer- (CPE)-AAPM
430 Supono Daruyuwono Certfied Planning Engineer-AAPM
431 Iyan Irdiyansyah Certified Human Resource Analyst (CHRA)-AAPM
432 Win Sukardi Master Quality Manager (MQM)-AAPM
433 Yulnofrins Napilus Master Quality Manager (MQM)-AAPM
434 Muhammad Yunus Master Quality Manager (MQM)-AAPM
435 Natanel Tulus Master Financial Professional (MFP)-AAFM
436 M. Rudy Sachridi Certified Business Process Mapping Professional (CBPMP)-AAPM
437 Ahmad Andhika Putra Certified Business Process Mapping Professional (CBPMP)-AAPM
438 M. Rudy Sachridi Master Project Manager (MPM)- AAPM
439 Ahmad Andhika Putra Master Project Manager (MPM)- AAPM
440 Era Yuwono Certified Management Accountant (CMA)- AAFM
441 Arum Angesti Certified Property Manager Professional (CPMP)-AAPM
442 Anang Priyono Certified Property Manager Professional (CPMP)-AAPM
443 I Wayan Suarma Certified Asset Manager Professional- (CAMP)-AAPM
444 Ahmad Sholikhun R. Certified Asset Manager Professional- CAMP
445 Revi Agustian Certified Asset Manager Professional- (CAMP)-AAPM
446 Eka Rosina Korelia Certified Asset Manager Professional- (CAMP)-AAPM 467 Ari Wijaya, Accredited Supply Chain Analyst – (ASCA)-AAPM
468 Pudji Setyawan Subyantoro, Accredited Supply Chain Analyst – (ASCA)-AAPM
469 Tutug Sri Jatmiko, Accredited Supply Chain Analyst – (ASCA)-AAPM
470 Win Sukardi, Accredited Supply Chain Analyst – (ASCA)- AAPM
471 Mohammad Helmi Novriansyah, Certified Business Analytic Professional-(CBAP)-AAPM
472 Husninatul Ghassani, Certified Human Resource Analyst (CHRA)-AAPM
473 Auditya Warta Kusuma , Certified Human Resource Analyst (CHRA)-AAPM
474 Rinto Saiful, Certified Human Resource Analyst (CHRA)-AAPM
475 Ana Mariana, Certified Human Resource Analyst (CHRA)-AAPM
476 RR Rieka Febriyanti Hutami, Certified International Project Manager (CIPM)-AAPM
477 Herry Irawan, Certified International Project Manager (CIPM)-AAPM
478 Mokhamad zaim Nurhidayat, Certified International Project Manager (CIPM)-AAPM
479 Dodik Priyanto, Certified International Project Manager (CIPM)-AAPM
480 Ahmad Hery Sultoni, Certified International Project Manager (CIPM)-AAPM
481 Ahmad Hery Sultoni, Master Quality Manager (MQM)- AAPM
482 Indramawan, Accredited Supply Chain Analyst – (ASCA)-AAPM
483 Tobias Kusnawan, Accredited Supply Chain Analyst – (ASCA)-AAPM
484 Parama Kartika Dewa SP, Accredited Supply Chain Analyst – (ASCA)-AAPM
485 Faidil Hadi, Certified in Information Technology Service Management (CITSM)-AAPM
486 Rien Nisa, Certified in Information Technology Service Management (CITSM)-AAPM
487 Ceria Ganinda Hapsari, Certified in Information Technology Service Management (CITSM)-AAPM
488 Krshna Sulanjana, Certified in Information Technology Service Management (CITSM)-AAPM
489 Muhammad Mahrus Syamsurrijal, Certified in Information Technology Service Management (CITSM)-AAPM
490 Giri Agung Prastawa, Certified in Information Technology Service Management (CITSM)-AAPM
491 Adhi Prasetio, Certified in Information Technology Service Management (CITSM)-AAPM
492 Ramadhan Wijayanto, Certified in Information Technology Service Management (CITSM)-AAPM
493 Hary Mahendra Eka Wibawa, Certified in Information Technology Service Management (CITSM)-AAPM
494 Haposan Turnip, Certified in Information Technology Service Management (CITSM)-AAPM
495 Fadjar Ramadhan, Certified in Information Technology Service Management (CITSM)-AAPM
496 Haposan Turnip, Certified in Information Technology Service Management (CITSM)-AAPM
497 Fadjar Ramadhan, Certified in Information Technology Service Management (CITSM)-AAPM
498 Puti Harifia Amanah, Certified in Information Technology Service Management (CITSM)-AAPM
499 Riski Pratama, Certified in Information Technology Service Management (CITSM)-AAPM
500 Muhammad Fatoni, Certified in Information Technology Service Management (CITSM)-AAPM
501 Dinur Rahmani Sadat, Certified in Information Technology Service Management (CITSM)-AAPM
502 Terry Safiria Ramadhani, Certified in Information Technology Service Management (CITSM)-AAPM
503 Prima Arti Hastuti, Certified in Information Technology Service Management (CITSM)-AAPM
504 Muhammad Rachmad, Certified in Information Technology Service Management (CITSM)-AAPM
505 Rahadiany Rachmawati, Certified in Information Technology Service Management (CITSM)-AAPM 506 BRIGITA DIANZA ALVYNTIA, CITSM Certified in Information Technology Service Management
507 MOHAMMAD RIZKY ADRIAN , CITSM Certified in Information Technology Service Management
508 TRIHARTOTO WIDIJARTO , CITSM Certified in Information Technology Service Management
509 MUHAMMAD RAKHMADANI MY , CITSM Certified in Information Technology Service Management
510 DEDI JUNIARDI DAMSIK , CITSM Certified in Information Technology Service Management
511 MAYANGSEKAR.A , CITSM Certified in Information Technology Service Management
512 ERNY MURNIASIH, CITSM Certified in Information Technology Service Management
513 BAYU DHIAN SASONGKO, CITSM Certified in Information Technology Service Management
514 DEDY RISTANTO , CITSM Certified in Information Technology Service Management
515 DODIK ICHROM RESANTO, CITSM Certified in Information Technology Service Management
516 RENI RIANTI, CITSM Certified in Information Technology Service Management
517 ERIKA CHRISTINA SIRAIT, CITSM Certified in Information Technology Service Management
518 RIZKI SATYA UTAMI, CITSM Certified in Information Technology Service Management
519 CIPUT GATOT AGUS SAKSOMO, CITSM Certified in Information Technology Service Management